Providing native pronunciations of European Portuguese verb conjugations.
This is work in progress!
Most of the online resources that teach Portuguese offer Brazilian Portuguese which is a little bit different from European Portuguese.
I decided to record hundreds of the most popular Portuguese verb conjugations (with the help of some native Portuguese friends) and thought I may as well put them online.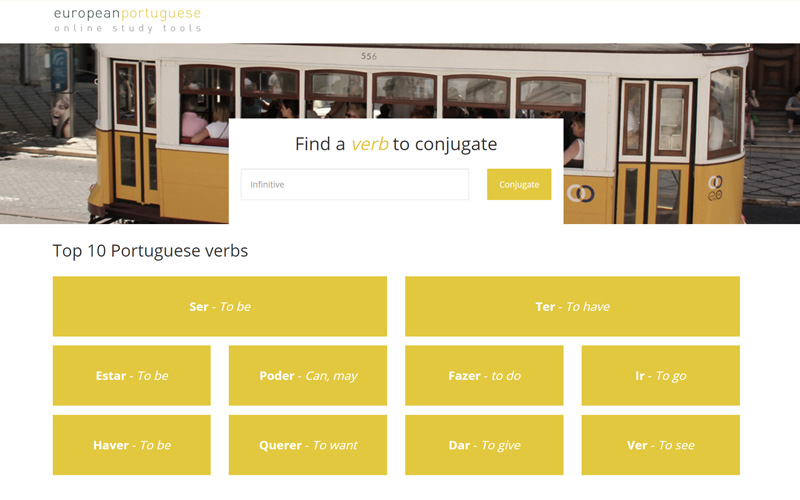 I'm in the process of converting this and some other functionality into a PWA. I also plan to release some of the functionality as a BOT service which I think could work well.
More info coming soon.