An A/B split testing component for Umbraco.
uExperiment is an A/B split testing compnent for Umbraco which uses the Google Experiments API to track usage and determine the "winner".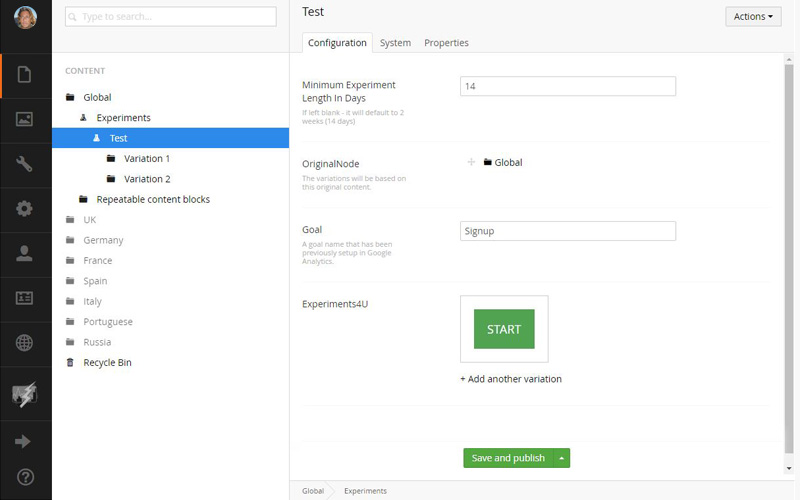 Google uses a multi-armed bandit approach to managing their experiments. They use an algorithm to assign a weight to the variations. uExperiement then uses that weight to pick a random variation to display to the user. The purpose of this is to try and get the best results possible.